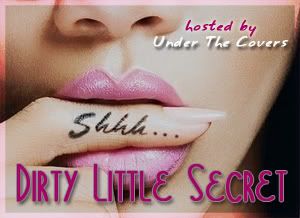 This weeks question

:
"Only three days (3 sleeps!) to go until Christmas, what are you hoping to find in your stocking this year?"
Dirty Little Secret is a weekly meme hosted by Under the Covers.
Every Thursday we get to know other bloggers and our readers more intimately by asking them a question hoping to reveal their dirty little secrets. We hope that you will all join us!
Answer

:
LOL! Well, I wished for Lancome Miracle (
my favourite parfume
), Outlander 20-year special edition, Cowboy Boots (
already got them
), Kindle 4 (
got it for myself, as I wasn't risking not getting it ;D
), and I also already received a trip to Budapest! So I'm hoping I atleast get my perfume, 'cause I love it, but I love Outlander as well, so I don't know?!
What about you, what are you hoping to get this year?