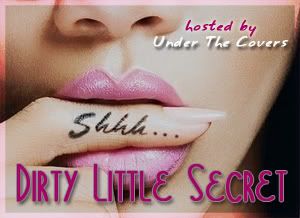 This weeks question

:
"Christmas is over. Santa has left the building. We now have 2012 to look forward to! What new release are you looking forward to in the new year?"
Dirty Little Secret is a weekly meme hosted by Under the Covers.
Every Thursday we get to know other bloggers and our readers more intimately by asking them a question hoping to reveal their dirty little secrets. We hope that you will all join us!
Answer

:
LOL! Easy! Here are mine with covers!
March 27th
January 10th!
Lover Reborn! Lothaire! and Once Burned (Jeaniene Frost's first Vlad "Dracula" Tepesh book!) Easy choices!